Kronen Vanløse
Copenhagen, Denmark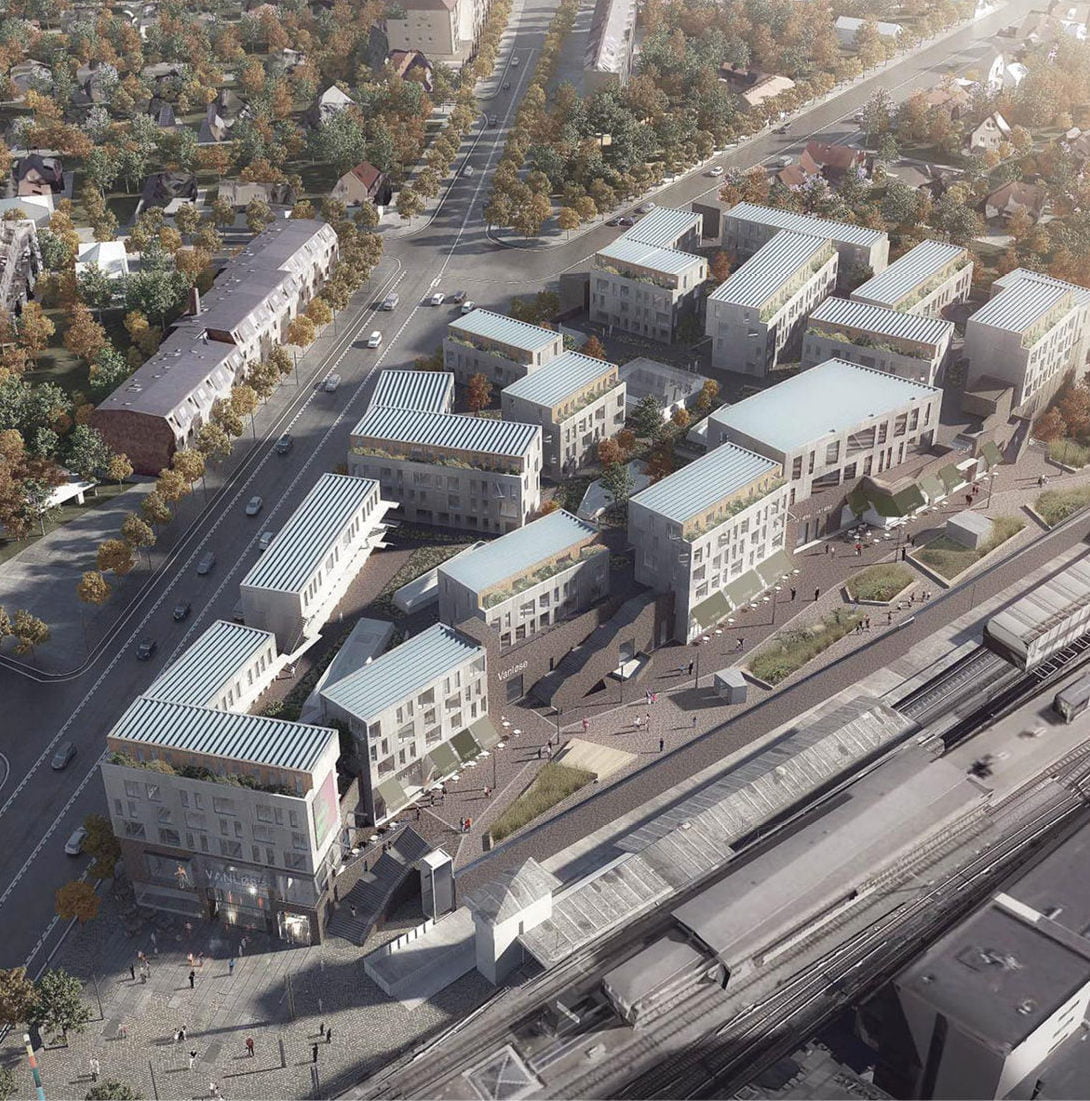 Role
Development
Management
Ridgelift acted on behalf of Tristan Capital and brought forward the mixed-use scheme to provide 270,000 sq ft of retail space together with 160 modular constructed apartments on the upper levels.
Located in the Vanløse district of Copenhagen, it is adjacent to the main metro and rail stations that provide public transport links to the centre of the Danish capital, the city's international airport and the neighbouring districts of Grøndal, Flintholm and Brønshøj. The architects were
Leonard Design Architects
.
Ridgelift remodelled the part-built design, improved the planned scheme, and redefined the development into a unique hub of residential, retail, and leisure space. The proposal also provided for a mix of family residential, affordable homes and student accommodation above the building and allow public realm to integrate the residential spaces with the surrounding area.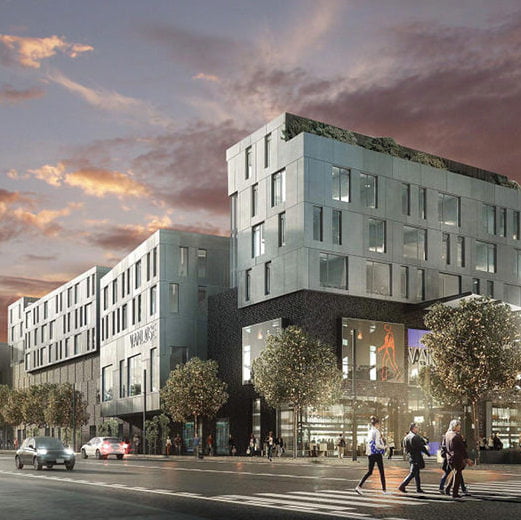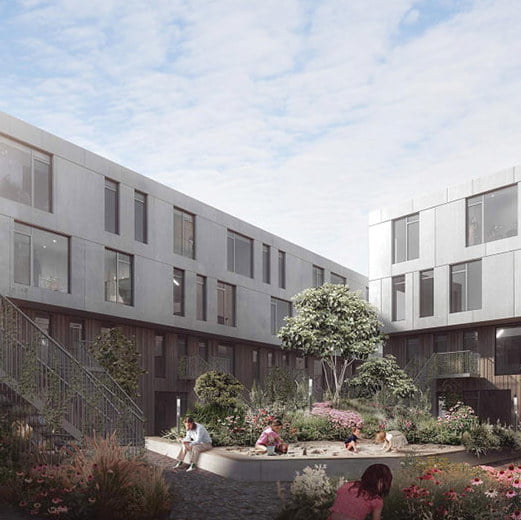 Beechwood
Shopping Centre

Cheltenham, UK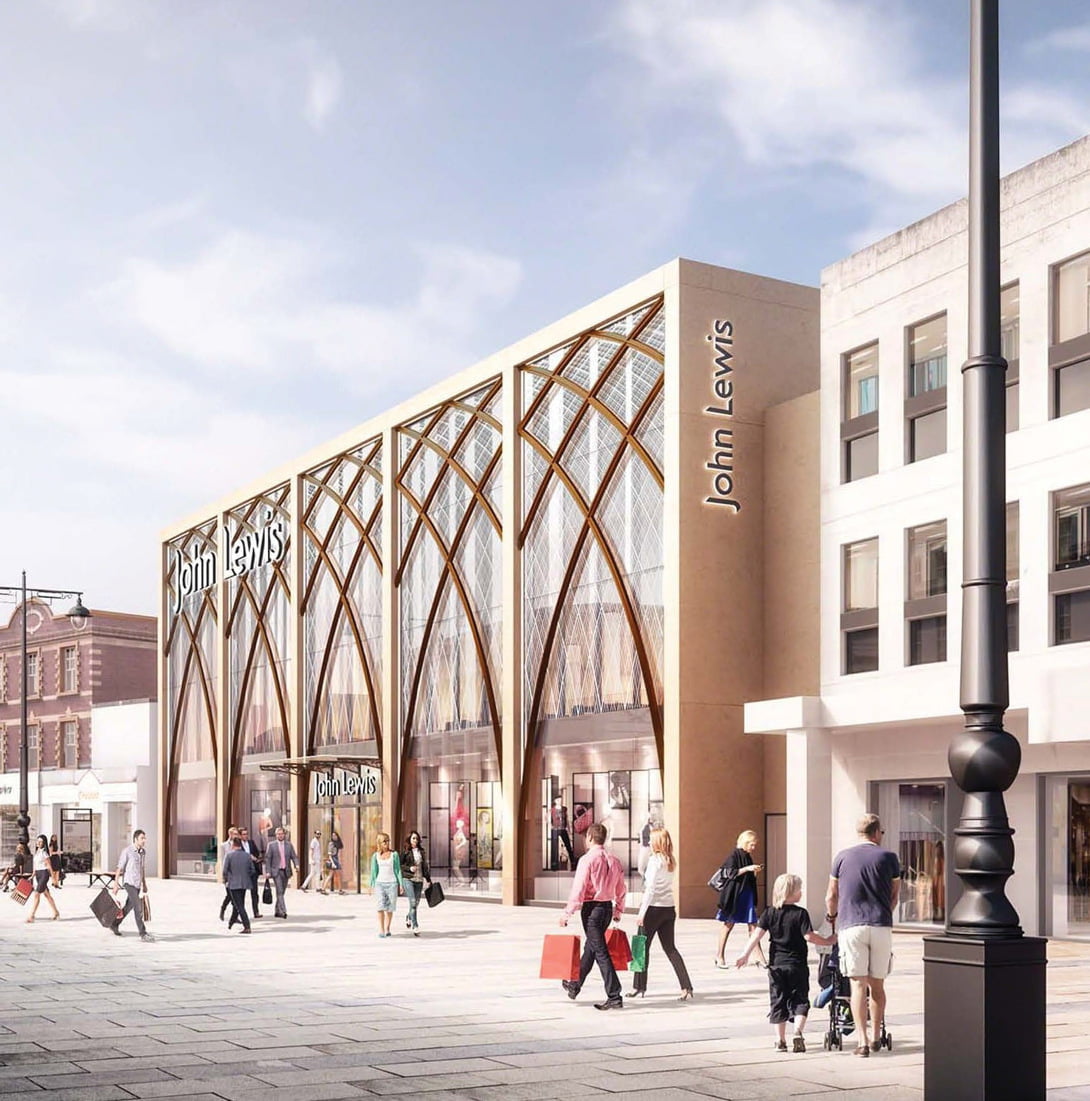 Partner
BlackRock UK Property Fund
Role
Development
Management
Ridgelift acted on behalf of BlackRock to reposition the secondary Beechwood Shopping Centre in Cheltenham to provide a small full line department store for John Lewis, a Next MSU and 340 car parking spaces.
This required asset management to gain vacant possession though L&T grounds and commercial settlements, planning consents, agreements for lease and procurement through to delivery. The scheme was shortlisted for the REVO Gold Awards 2019 Re:purpose section.
The repositioning of the Beechwood Shopping Centre was a complex proposal requiring significant landlord and tenant negotiation with existing tenants, a robust design strategy with JLP to fulfil their store requirements and a convincing planning proposal within the conservation area.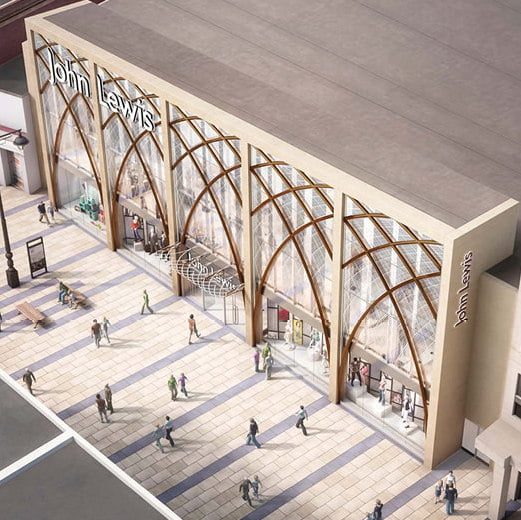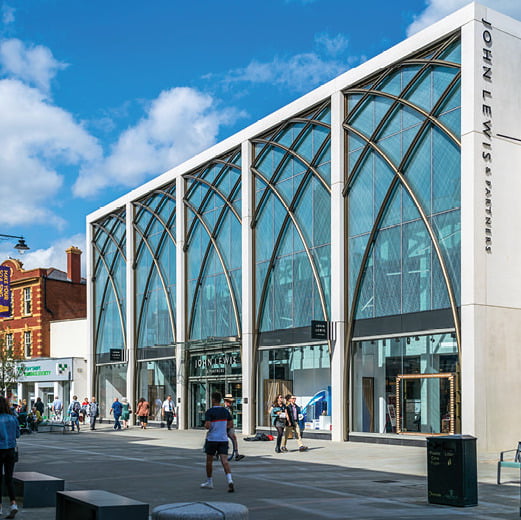 147 High Street
Cheltenham, UK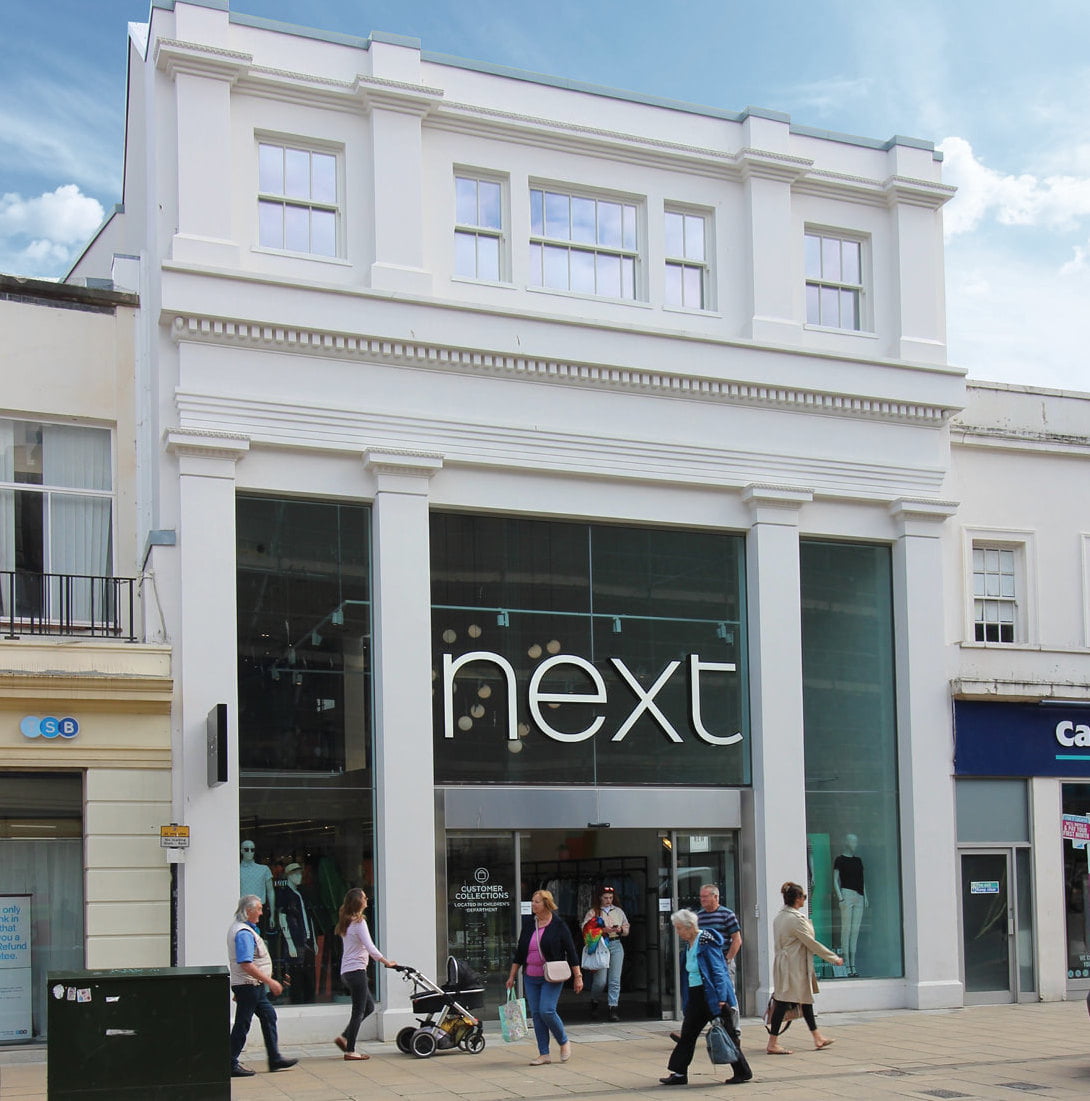 Partner
BlackRock UK Property Fund
Role
Development
Management
Ridgelift brought forward an extension and regear providing a new Next MSU of 30,000 sq ft contemporary 2 level retail space behind new Regency façade and atrium.
This was all within delicate conservation area in the town centre.
The Ridgelift team delivered the proposal on time and on budget from heads of terms through to delivery. This required significant negotiations on behalf of the Client to allow the store to shut down whilst the works were completed.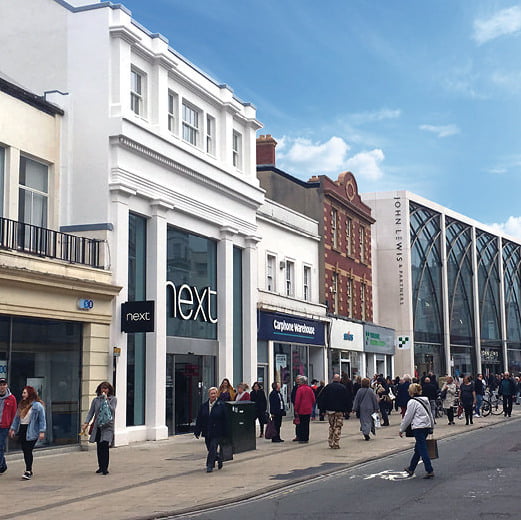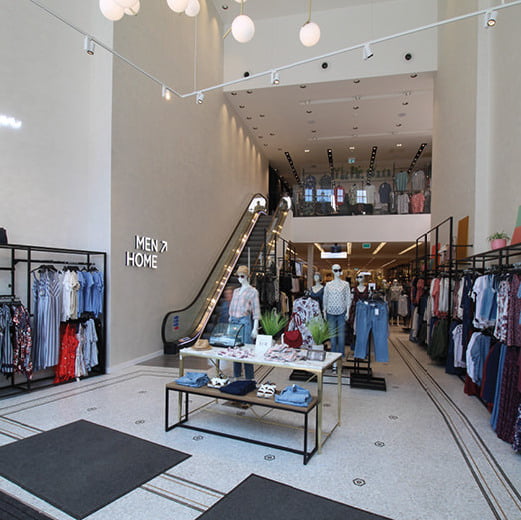 Garden City
Nairobi, Kenya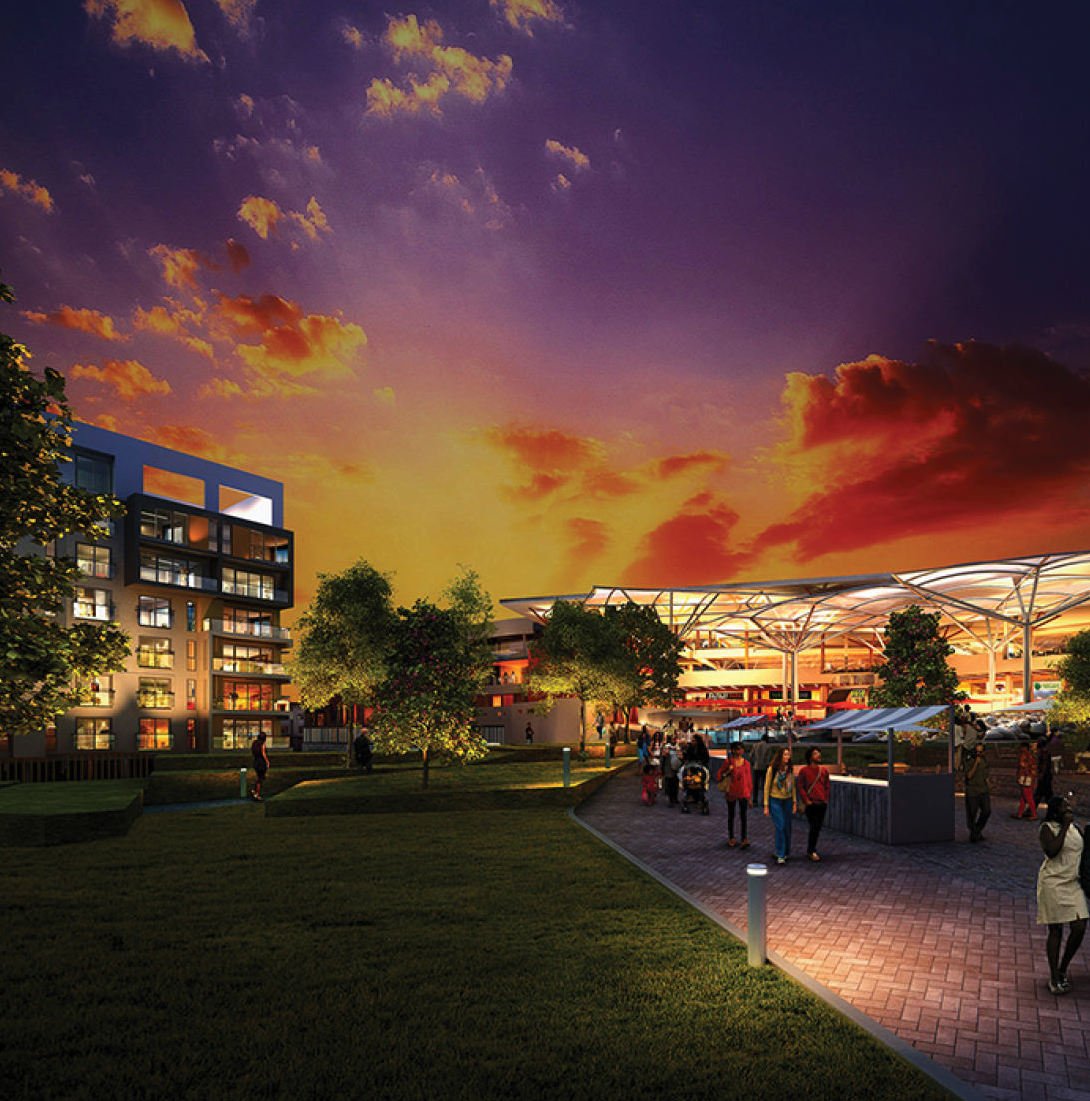 Role
Development
Management
Garden City is Kenya's first integrated residential, retail and office development. Ridgelift completed the scheme including 500,000 sq ft of contemporary retail space, 400 luxury apartments, and 600,000 sq ft of commercial coupled with central park and dedicated events stage.
Sited on 32 acres and located 10 minutes' drive from Nairobi's Central Business District, it also encompasses Africa's largest solar carport. The architects were
Leonard Design Architects
.
A truly ground breaking proposal, the scheme is the first of its type in East Africa. Ridgelift developed the $540m flagship development comprising one of the largest retail malls in Africa, constructed to international retail standards.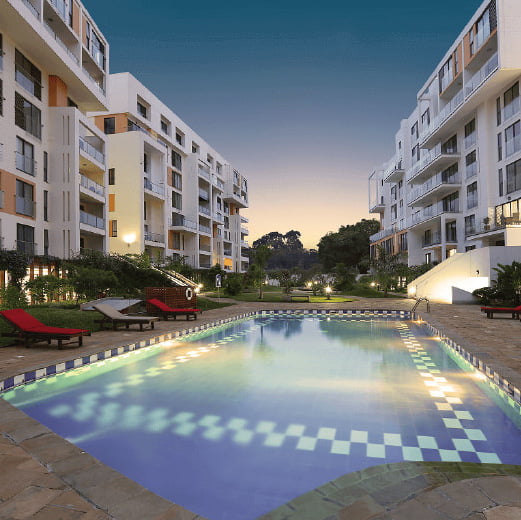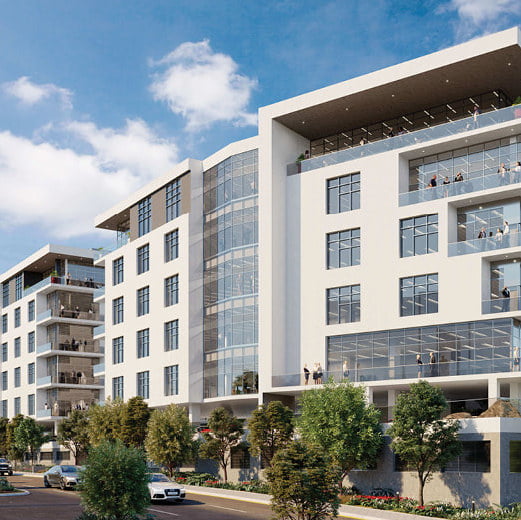 Naestved Storcentre
Naestved, Denmark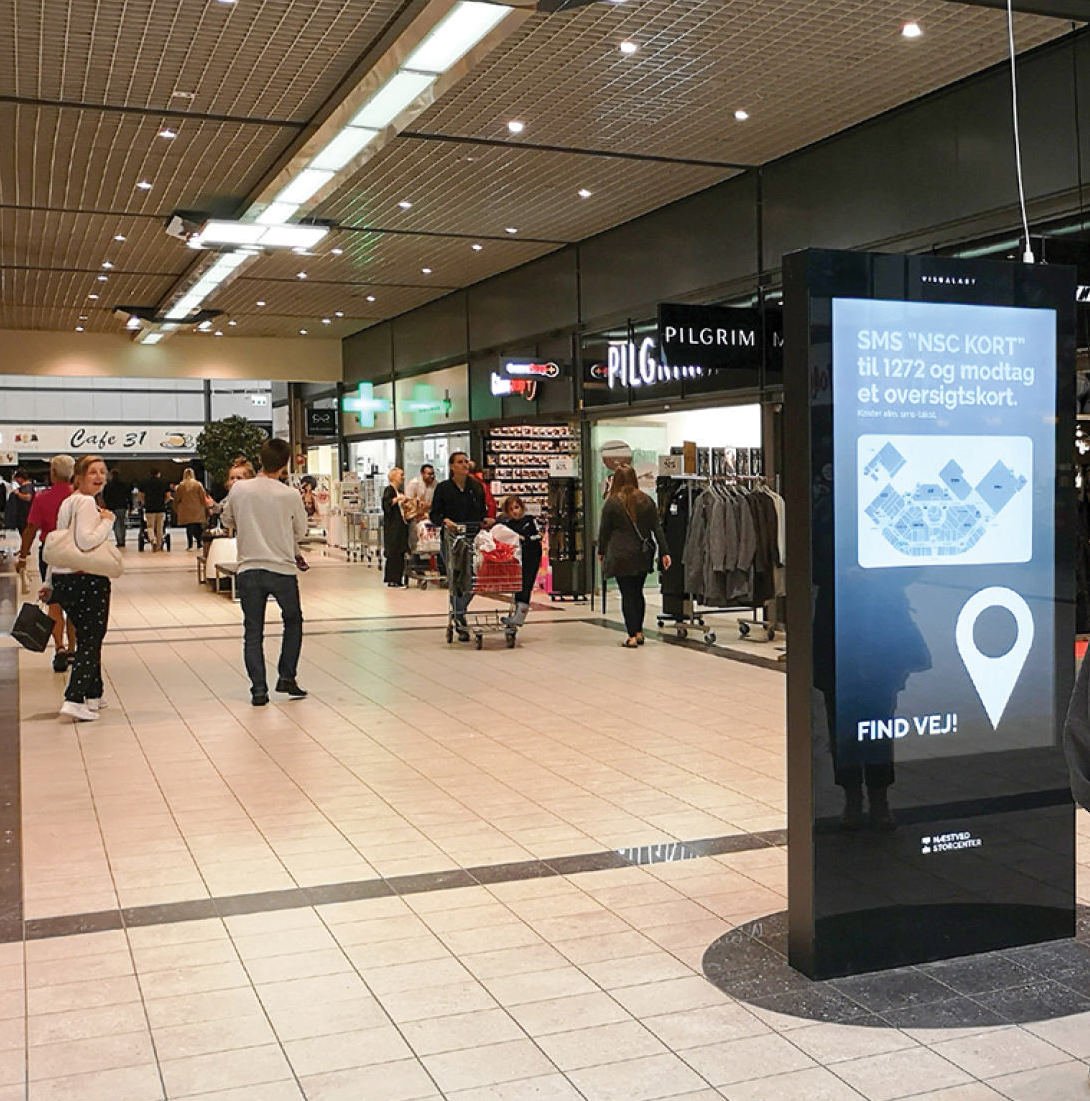 Partner
BlackRock Euro Fund IV
Role
Development
Management
Ridgelift brought forward a proposal for a 50,000 sq ft extension to this prime regional shopping centre in Southern Zealand, Denmark on behalf of the BlackRock Euro Fund IV.
The proposal gained planning through the Localplan to be bought forward over the hold period.
Ridgelift successfully brought forward to unconditionality a leasing extension for the 9th largest shopping centre in Denmark, located one hour from Copenhagen in the southern part of Zealand. The proposal will provide a defensive solution for the fund balancing the scheme with the potent offer of hypermarket of Bilka as the two dumbbells to the scheme.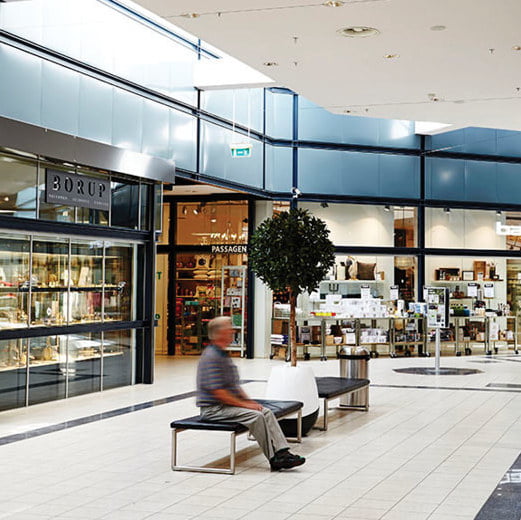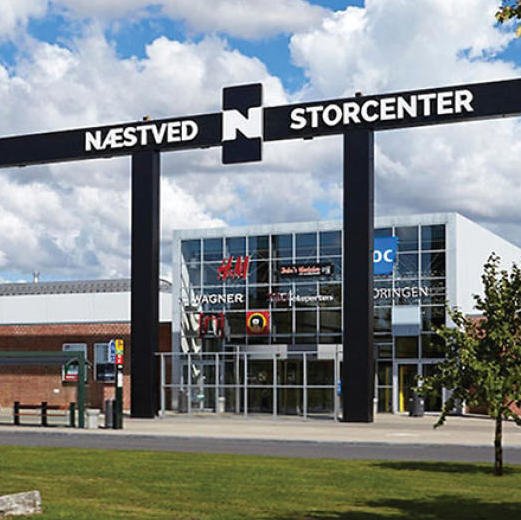 Derry's Cross
Plymouth, UK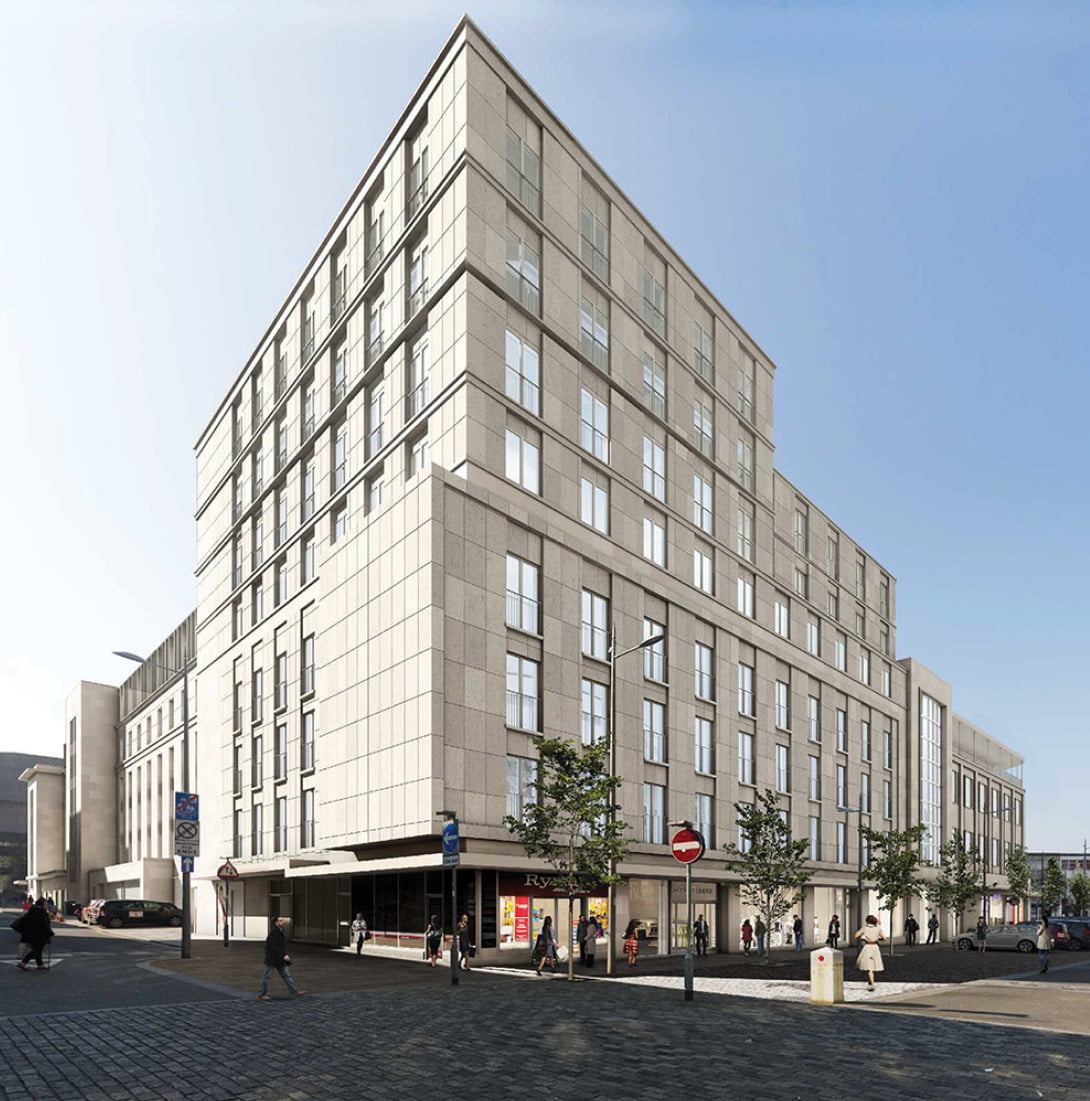 Role
Development
Management
Ridgelift are currently acting on the repositioning of this significant 300,000 sq ft post war asset to the west of the Plymouth City centre. Encompassing 500 student beds for Homes for Students, a 110 hotel Travelodge hotel, and 13 retail units.
The upper level uses are all being developed over existing retail where continuity of trade is being provided. Estimated completion in 2021.
Utilising a much loved previous Co-op variety store, Ridgelift are leading the team to create a vibrant proposal to the west end of the city.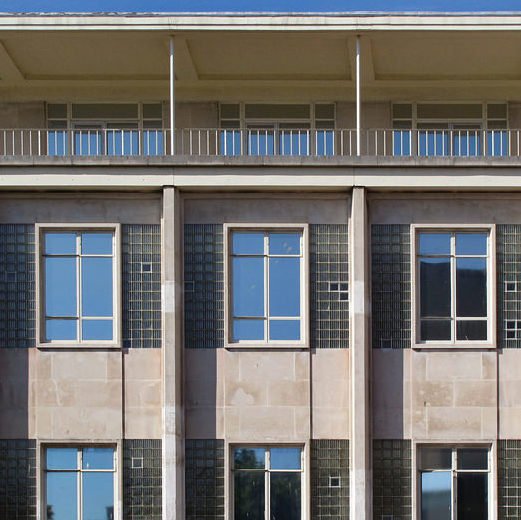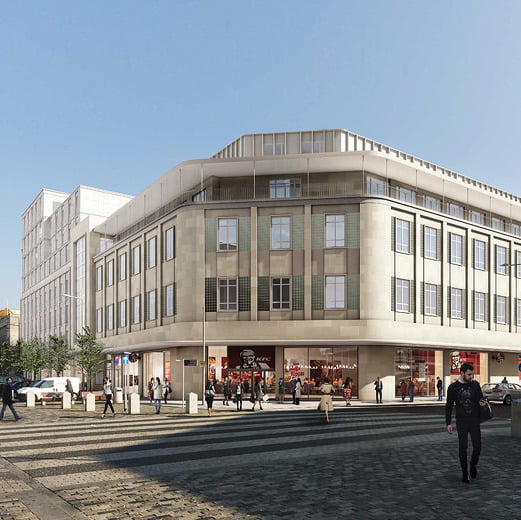 Sontum Garden
Grensen 5–7, Oslo, Norway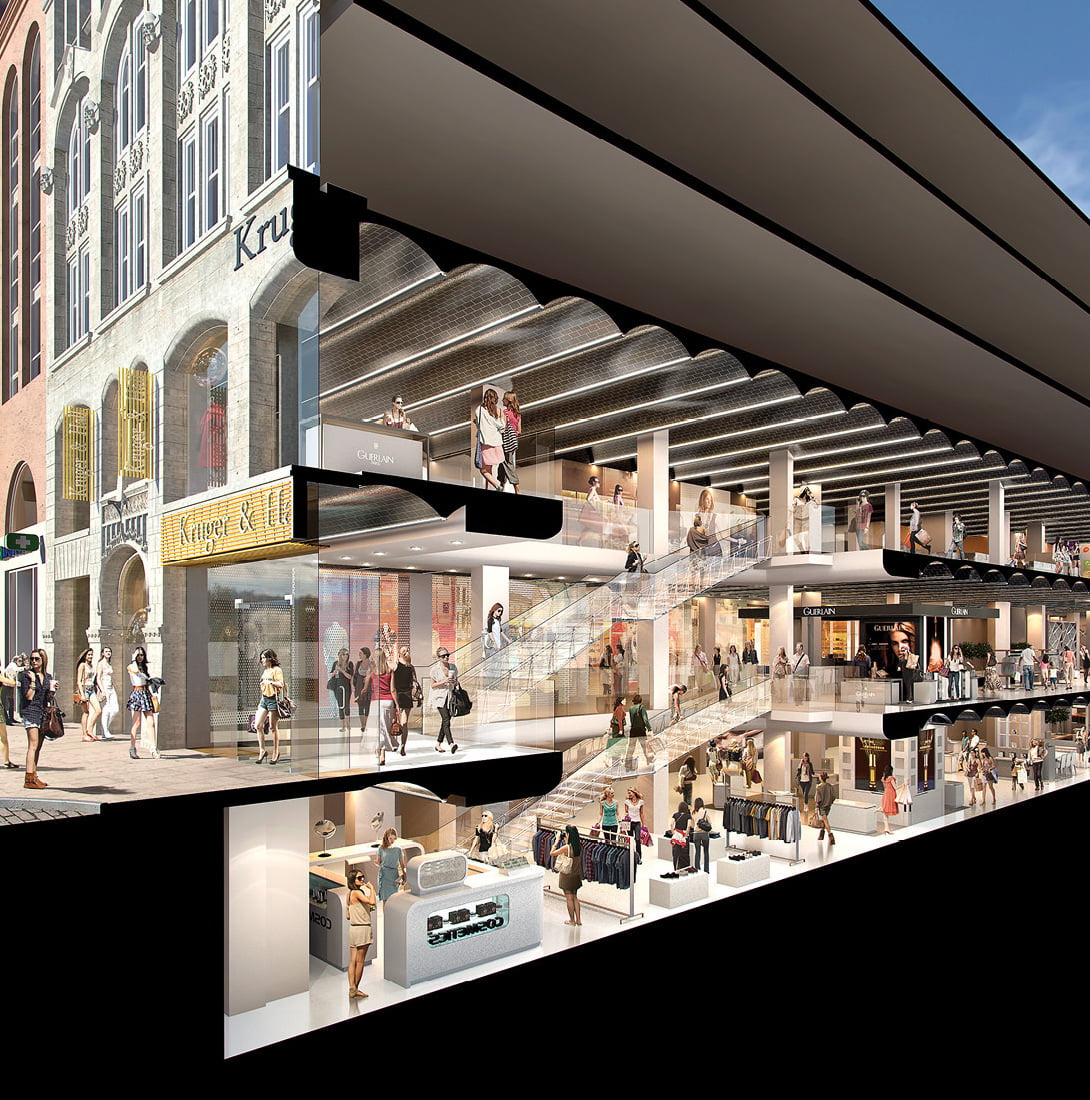 Partner
Tristan Capital Partners
Role
Development
Management
Ridgelift acted on the restoration and internal remodelling of existing listed office building on Oslo's main shopping pitches providing 50,000 sq ft of prime retail space.
Retail reconfiguration and conversion of a former prison to mixed-use retail and office building. The architects were
Leonard Design Architects
.
With significant lease expiries impending, Ridgelift acted on the proposal to reposition the scheme to be one of the main retail pitches in Oslo city centre.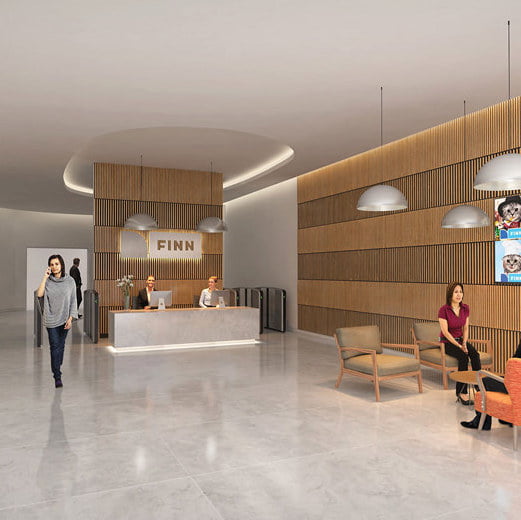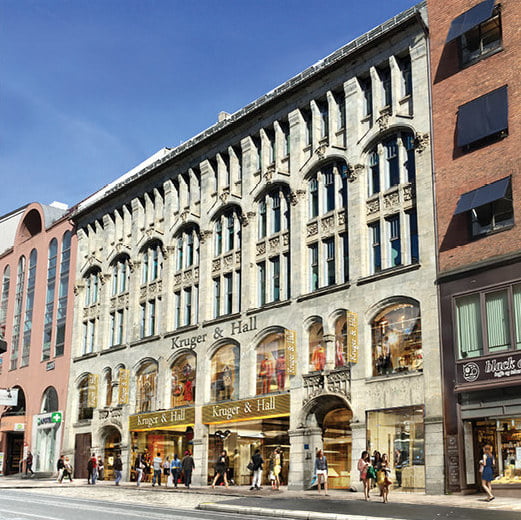 21 Kongensgate
Oslo, Norway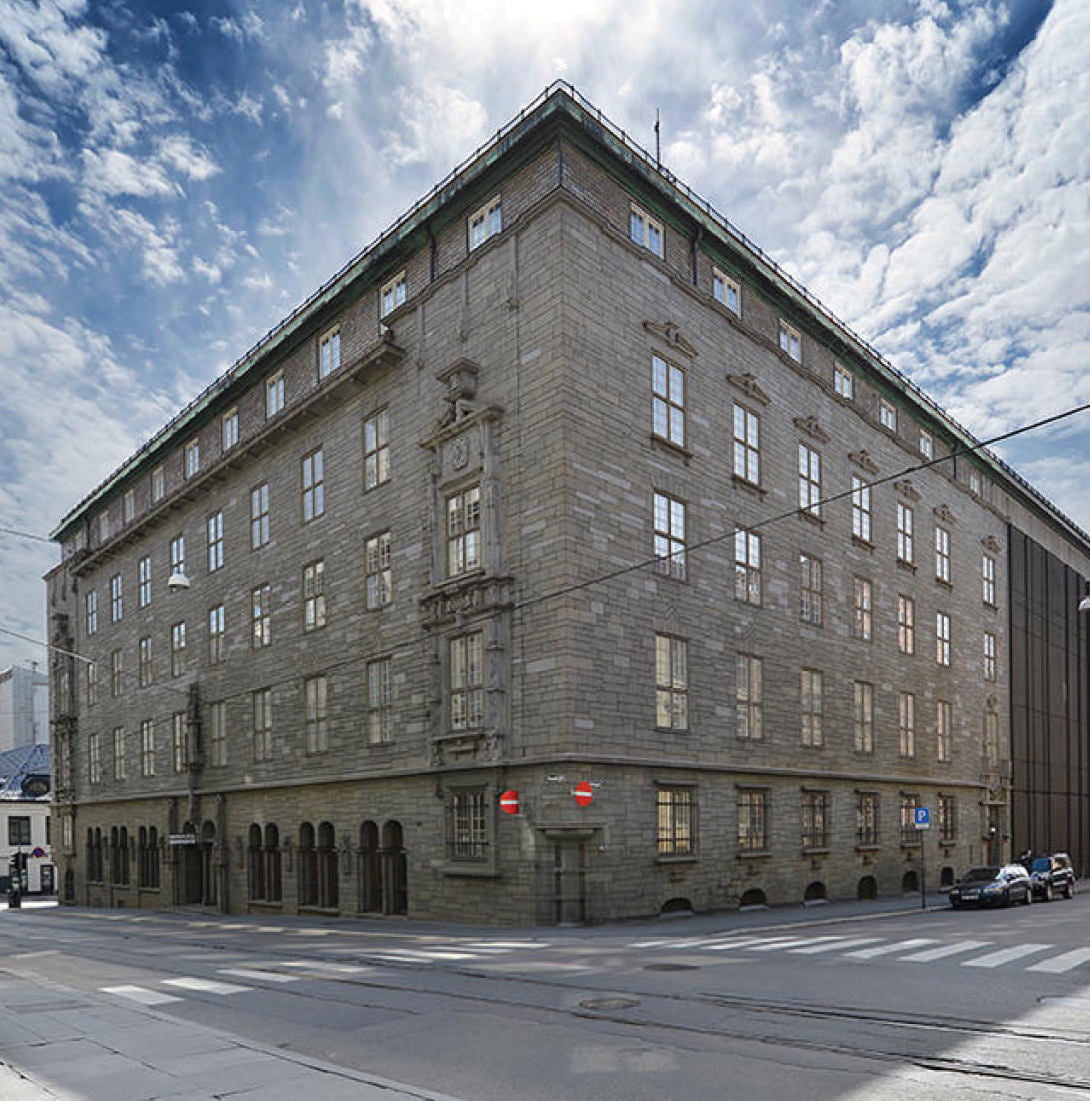 Partner
Tristan Capital Partners
Role
Development
Management
Ridgelift brought forward the refurbishment of the existing heritage building from the 1920s.
This provided environmentally-friendly, high quality office/commercial office building.
Located within the oldest part of Oslo and one of the most important pieces of Norwegian architecture, Ridgelift delivered this proposal sympathetically in line with economic and conservation demands.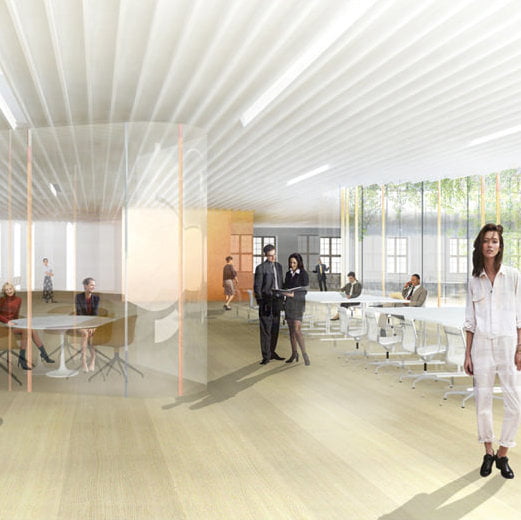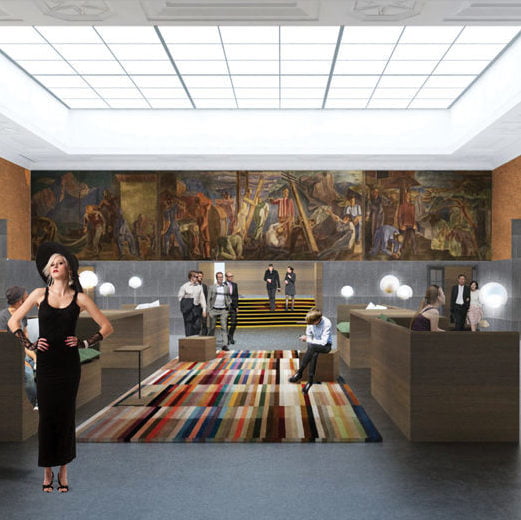 Partner
Botley Development Company – JV between Doric Properties and Mace Real Estate
Role
Acquisition, L&T and compulsory purchase advice
Ridgelift advised on the L&T, investment acquisition and compulsory purchase of third party interests on this 2.1-hectare regeneration site.
The proposed scheme will deliver a prime mixed-use development opportunity on the edge of Oxford City Centre encompassing hotel, student housing, residential, retail and community uses.
Ridgelift unlocked the complex elements of the scheme through detailed landlord and tenant and Council discussions to provide unconditionality for the client.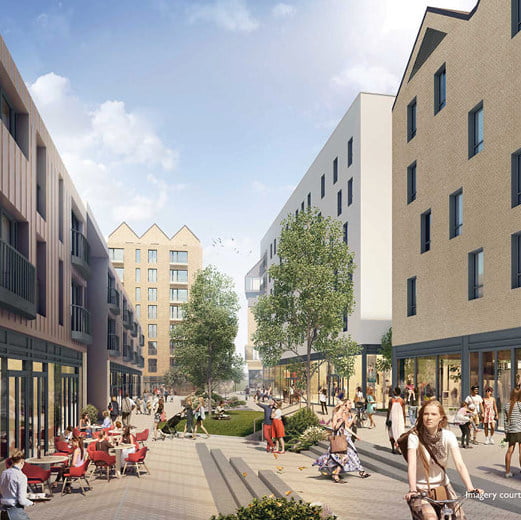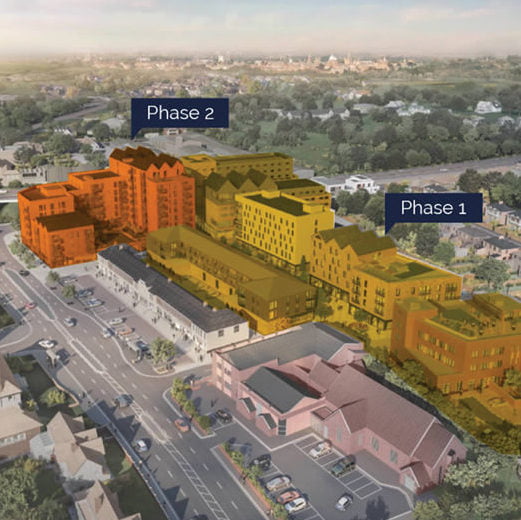 Wildernesse House
Sevenoaks, UK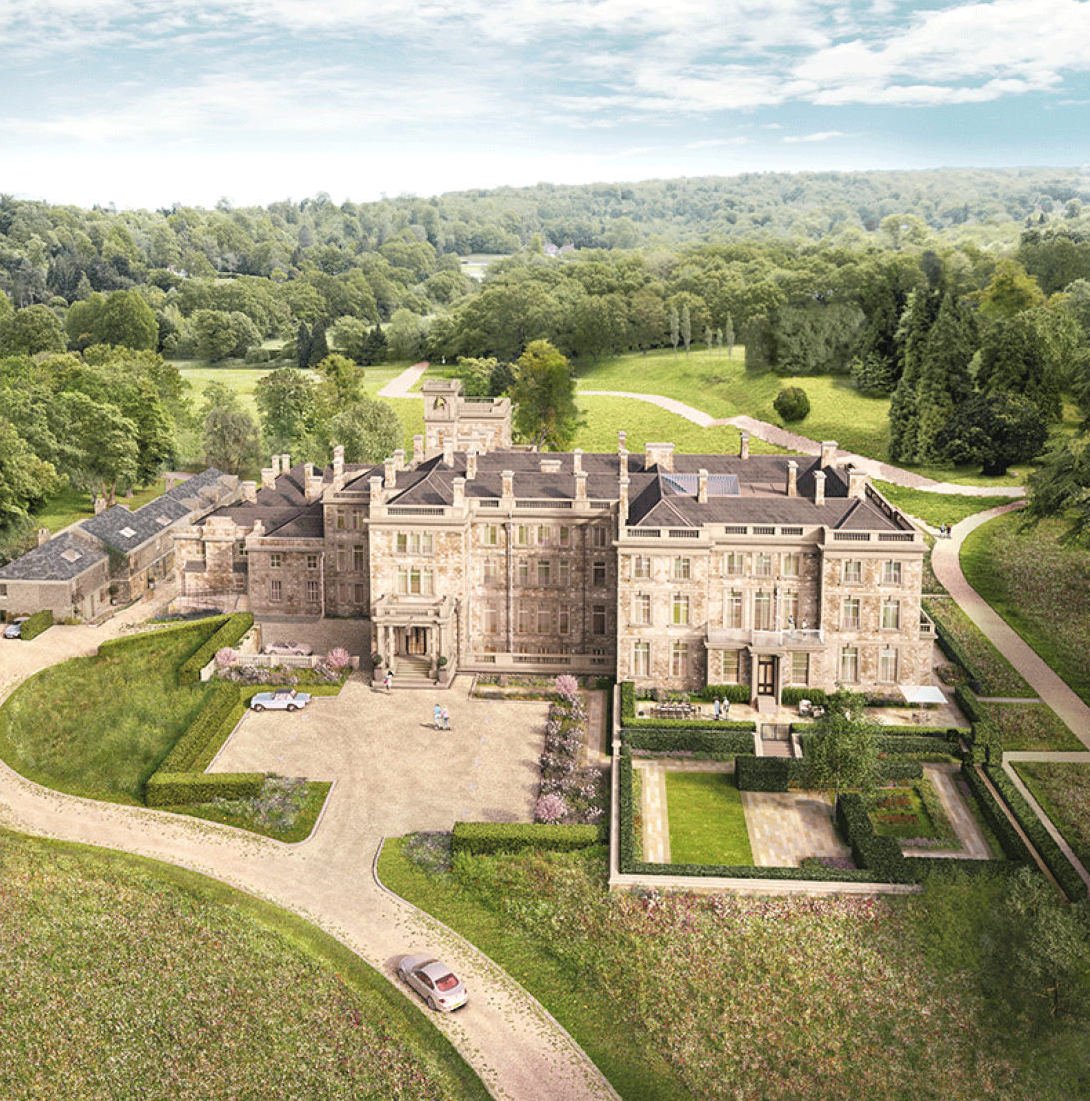 Role
Development Management
Gold winner of the 'What House 2019 Retirement Awards', Ridgelift acted as Development Manager completing the restoration and conversion of this Grade II listed building.
This provided 23 luxury retirement apartments, 8 mews houses, restaurant and larder, owners lounge, spa, gym and treatment room within 24 acres of historic estate.
The scheme provides the very highest standard of luxury interiors while maintaining and showcasing the building's stunning original spaces.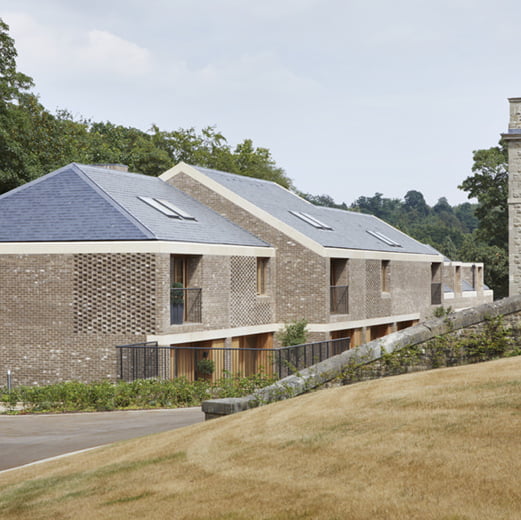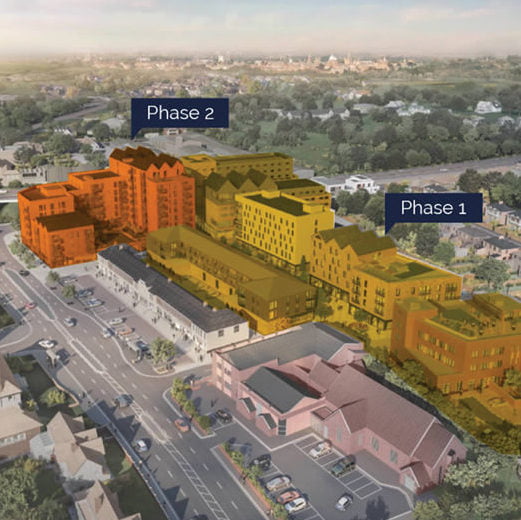 Role
Development Management
Ridgelift acted on the scheme and brought forward the renovation of the Grade II listed house and creation of two new residential blocks.
The scheme provides 65 retirement apartments, spa facilities, treatment room, restaurant and undercroft parking.
Influenced by local history and traditional arboreta, Ridgelift sympathetically brought together the scheme against the parameters of adhering to a robust planning and conservation planning policy and requirement to deliver on time and on budget.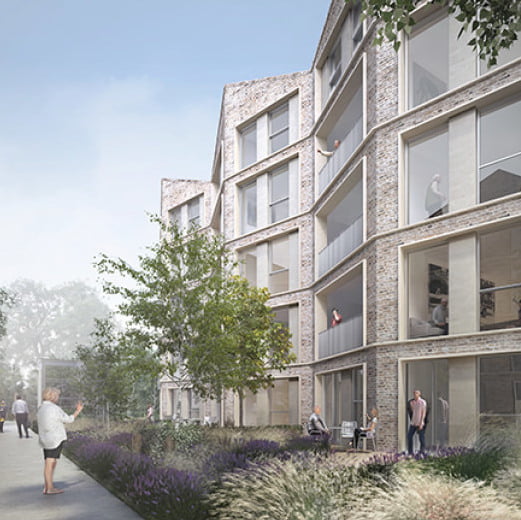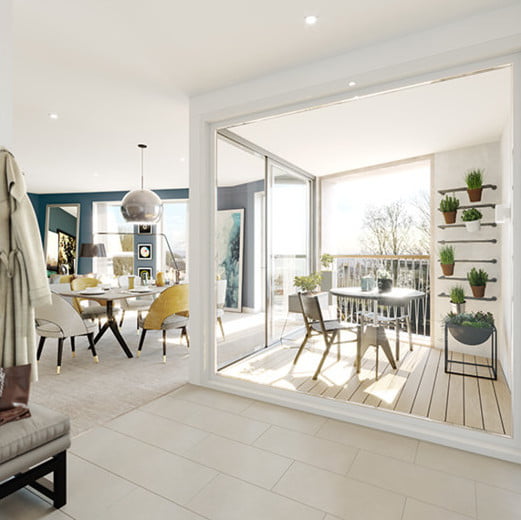 Elektrownia Powisle
Warsaw, Poland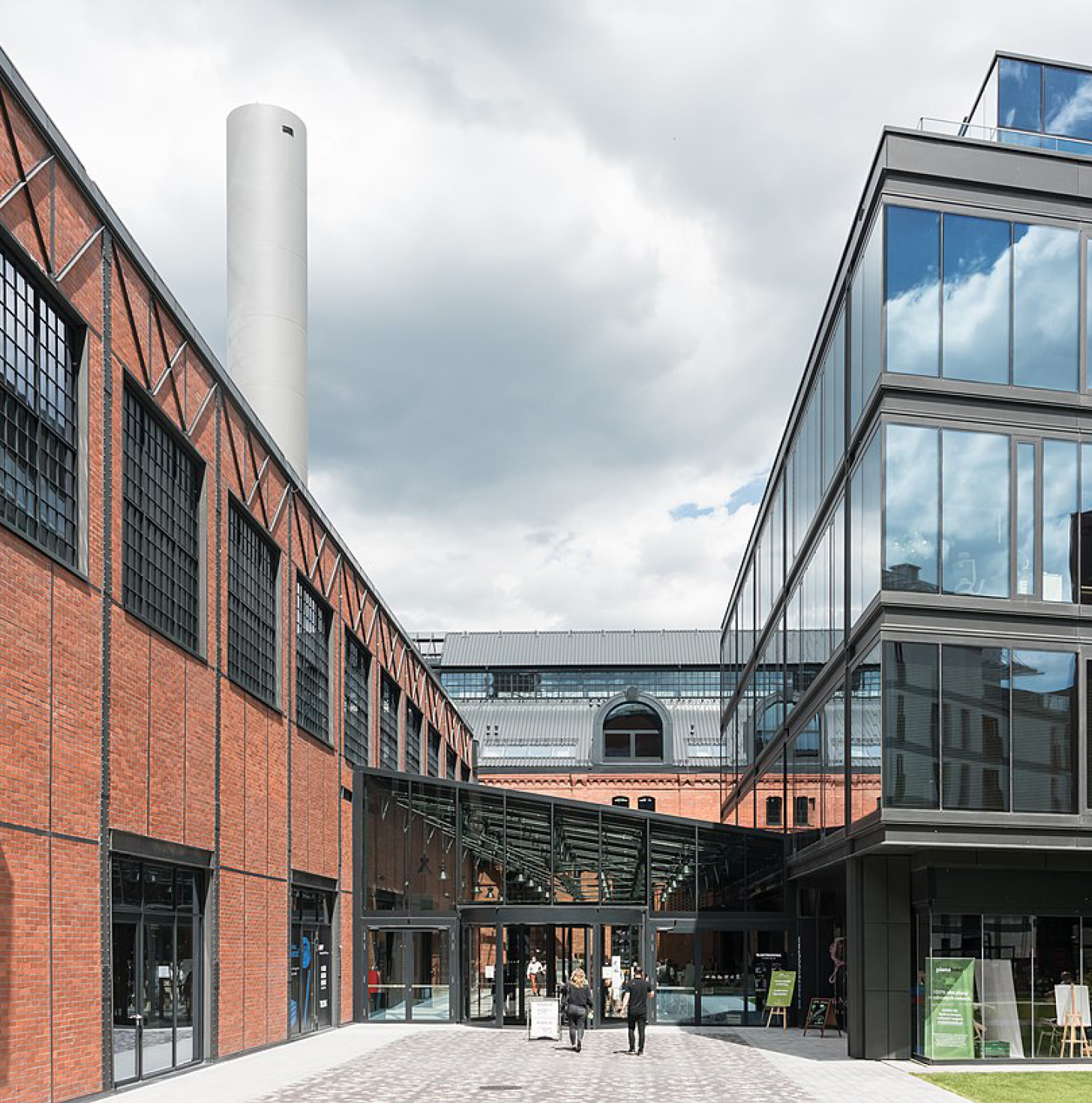 Partner
Tristan Capital and White Star Real Estate
Role
Development Management
Opened in 2020, Ridgelift worked with fund and operating partner to regenerate the historic Powisle power station in Warsaw city centre into a significant mixed use scheme encompassing retail, food hall, leisure, office and residential.
Powisle power plant was originally built in 1904 to power the city of Warsaw and was constantly improved and expanded, becoming one of the largest power stations in Poland.
Maintaining the unique character of the power station was a priority, and giving it a new purpose helped create a multifunctional space that can be used by the entire city of Warsaw. Ridgelift worked with us to bring that to fruition"